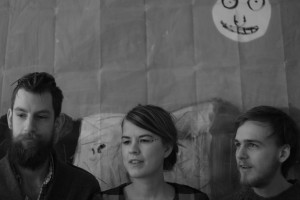 Experience an exclusive meeting between HELL & IKI @ Trinitatis Kirken:
The one and only chance to experience an IKI concert, a HELL concert and a very special 'IKI in HELL' team-up!
IKI is a fantastic, Danish Music Award winning vocal nonet!
IKI is a newborn baby, a naughty child, a mermaid, a wise, old woman.
Anything can happen. Everything is created on the spot – both music and lyrics.
IKI is:
Anna Mose
Johanna Sulkunen
Mari Tveito
Sofie Holm
Mia Marlen Berg
Anna María Björnsdóttir
Guro Tveitnes
Kamilla Kovacs
Mette Skou
—————-
HELL is a new, original, free-impro driven drumless trio.
HELL is an international composers collective creating wide spectrum
of musical thoughts.

HELL is for here and now.
HELL is:
Mia Dyberg (DK) – alto sax
Anton Jansson (SE) – guitar
Tomo Jacobson (PL) – double-bass