The duo of cellist Guilherme Rodrigues & alto saxophonist Mia Dyberg plays loving harmonies, prepared acoustic noise, chamber dialogues, ein bißchen freejazz and graphic scores reaching towards contemporary/new music.                                 Strings & Saxophone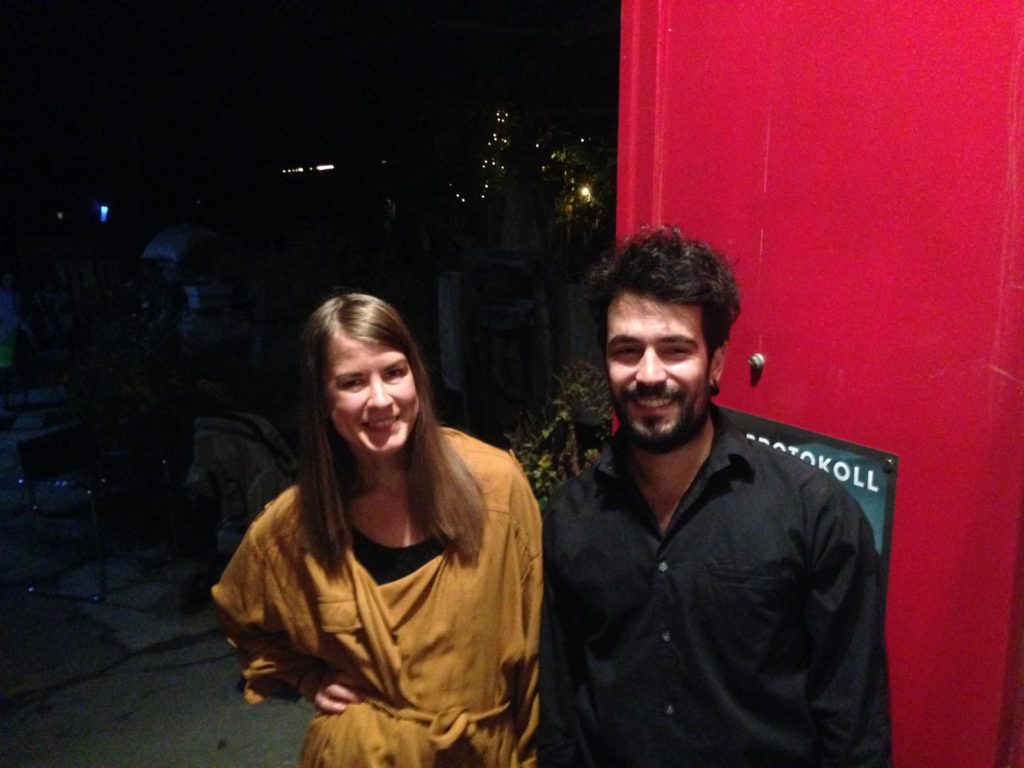 Born from their 'Strings & Saxophone' concertseries in Berlin (Discography Laura 2017 and Efterår 2018 Creative Sources Recordings) this duo (saxophone & cello) epitomises the state of beginning-of-the-century acoustic European free improvisation outside the "tradition."
Guilherme Rodrigues is a cellist, improviser, sound explorer and composer from Lisboa, Portugal. Born in Lisboa 1988 he started to learn cello and trumpet when he was 7 at Orquestra Metropolitana de Lisboa and later in Conservatório Nacional de Música de Lisboa to study classical and music theory until his twenty-three.
With an intuitive approach to improvisation and exploration of the timbres, using both classical and extensive techniques, his music is exciting, polyrhythmic and full of contrasts. Apart from work in music ensembles ranging for contemporary classical to free improvisation, has created music for dance, theater, radio, television, silent film.
Has been following a professional career in music since 1997 and performs in concerts and workshops around Europe. Currently living in Berlin. Has been active as composer and improviser in the scene playing in projects and beautiful musicians as Ernesto Rodrigues, Jean-luc Guionnet, Sharif Sehnaoui, Christine Abdelnour, Rodrigo Amado, Monsieur Trinité, Casey Moir and Magda Mayas among many others.
Released more than 40 albums of his own projects. 
Mia Dyberg is born in Sweden 1986, moved to Denmark by the age of 16 and is based in Berlin since 2016. Dyberg is one of the new exciting voices on the European jazz scene. Her unique melodic expression emerges from wild sound experiments combined with Scandinavian melancholy. She performs w./ improv-musicians such as Axel Dörner, Tristan Honsinger, Rieko Okuda, Roberat WJM and Clayton Thomas.
Dyberg's latest release Ticket! published on Clean Feed Records (2018) has received many good reviews and 4 stars in DownBeat.'The saxophonist's adroit phrasing and tonalflexibility express a variety of moods and textures quite clearly, and her melodic imagination ensures that each gesture lands with emotion.' —Bill Meyer Downbeat Magazine (US) 
Dyberg's versatile approach to the instrument allows her to produce light and dark sounds with full-throated diction and a variety of timbres. Ticket!made me curious about Dyberg's next explorations.' – JazzTrail (US) 
More reviews and Audio-highlights from Ticket!